Exhibitions and Events
November 2020: Connecting The Dot, Solo Show, Fremin Gallery + Galerie l'Atelier, Chelsea NYC:

March 2020: SCOPE New York Art Fair, Gallery l'Atelier NY
January 2020: Palm Beach Modern and Contemporary
December 2019: Pulse Miami
October 2019: Texas Contemporary, Houston, Texas, USA
September 2019: The Other Art fair Dallas, Texas, USA
July 2019: Art + Market Hamptons, New York
May 2019: The Other Art Fair Chicago
27-31 March 2019: Affordable Art Fair New York, Spring 2019
March 2019: GalleryMain, kyoto: American Attractions
February 2019: America Bashi gallery, Presented by Sigma corporation and KG+: "Lisa", Tokyo, Ebisu
November 2019: Fotofever, Paris, Presented by Gallery Hegoa
July-August 2019: Summer Group Show, Gallery Hegoa, Paris
May 2019: Affordable Art Fair Hong Kong
April-May 2018: Artist Residence at ANEWAL Gallery, Kyoto Japan – Exploring Night in Kyoto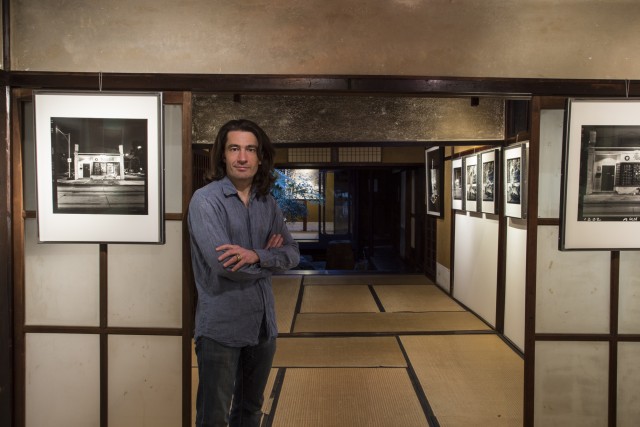 April 2018: "Lisa + Night Attractions" at ANEWAL Gallery for KG+ Festival – Kyoto, Japan, Solo Exhibition
Nominated for Festival Award.
The exhibition is presented in a traditional Japanese Machyia house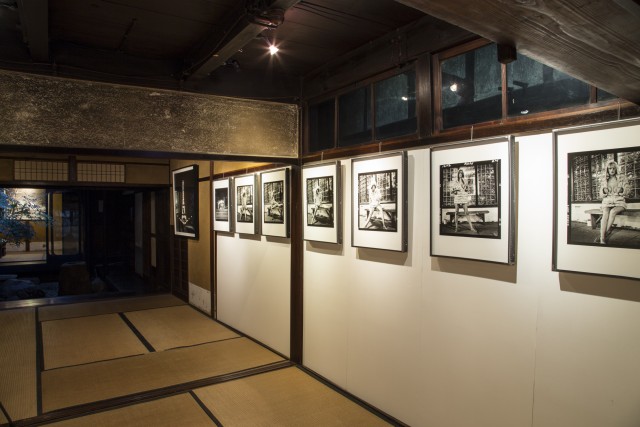 March 2018: Affordable Art Fair New York, Chelsea Pavilion, Spring edition, Art Fair
January 2018: Art-rooms, London, UK – exhibition and Art Fair
January 2018: Photo 18, Zurich Switzerland, Festival and fair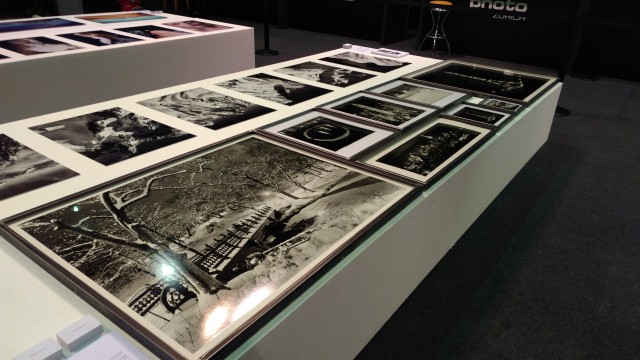 15 June – September 2 – Exposition Paris Jolie Capitale – Galerie Hegoa Paris 7 – Group Show
Avril 2017: Festival Emoi Photographique, Angoulême – Serie Bella Rose
Septembre 2016: Festival America – Attractions Nocturnes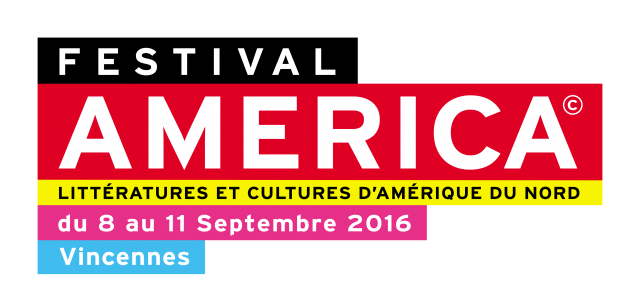 Place Pierre Sémard, Vincennes, 29 août 2016 – 14 septembre 2016.
Presented by Festival America (www.festival-america.org) and the City of Vincennes
40 large format images 5ft x 5ft about the USA in the photographer's view
For Festival America 2016, Photographer Nicolas Auvray, originally from Vincennes and residing in New York presents "Attractions Américaines", on place Pierre Sémard, 29 august – september 6th, a series of black and white images about the USA
After hi public show "Attractions Nocturnes" in 2015, his new series "Attractions Américaines" is a portfolio built over several years and many trips over the USA. The photographs presented here were taken among others in New York, Pennsylvania, Massachusetts, Ohio, Kentucky, Louisiane, Floride, Arizona, Utah, New Mexico, Colorado, Oregon, Montana, California etc.
Through this photographic journey composed of about 40 large scale images, the raw material is indeed the USA, however Nicolas Auvray tells about his own personal experiences and that of the people he encountered, and that of his intimate relationship with this country. It is not about documentary photography here but rather he shares his surprises, his questions, his encounters and his discoveries. Through this w can feel his deep empathy for this country that has been hosting him for a long time.
---
Programme de l'exposition:
Présence de l'artiste et visite de l'exposition, la semaine de 7h à 9h, pendant toute la durée de l'exposition et sur rendez-vous
Vernissage le mercredi 7 septembre à partir de 18:00, place Pierre Sémard
Samedi 0 septembre de 6h à 20h sur la place : Visite et réception avec l'artiste
Dimanche septembre de h à 2h, Coeur de ville : Conférence des 5 photographes du Festival America
Du 8 au septembre sur la place, pendant le Festival America : Rencontre avec l'artiste
---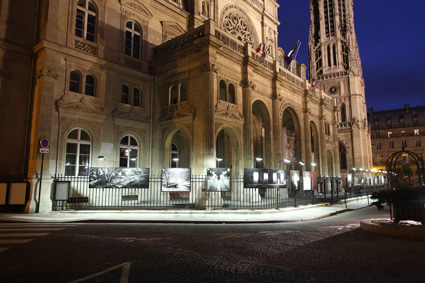 Attractions Nocturnes, the outdoor exhibition, is making its debut right in the center of Paris, starting 1 October 2015, presented by the City of Paris 1st District and the Bibliothèque Nationale de France (BNF).
« Attractions Nocturnes » presents a series of night photographs. It begins as a night walk through the cities at night. Familiar places are re-discovered, figures appear and disappear in a darkness where metamorphosis and transitions take place. In these images, the city is a metaphor. Paris, Stockholm, New York…no importance… what matters is the universality of the impressions. Spectators are invited to explore other worlds and be transported in dreamlike scenes to follow their aspirations, and maybe deeper, darker passions and to look further in their identity.
19 prints chosen from the Attractions Nocturnes portfolio will be will presented on the beautiful wrought iron fence of the town hall.
Following the official opening on 1 October, the large-scale images will be presented to the Parisian and visiting public until 6th December in conjunction with the prestigious Paris photo art fair.
The exhibition will be visible and open to the public 24 hours a day, 7 days a week.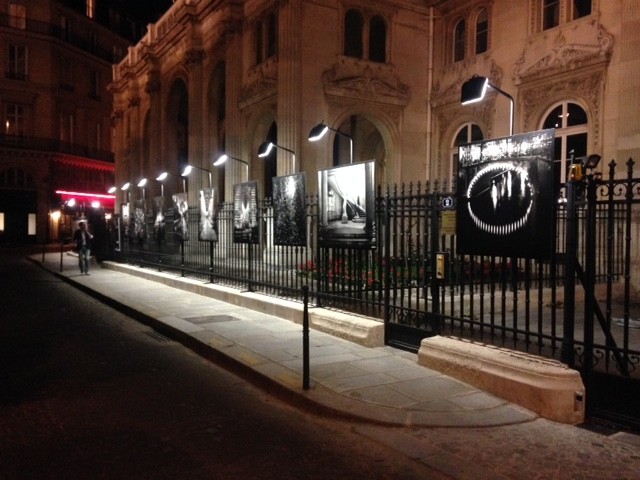 This exhibition is curated by American Master Printer, Educator, and Artist. Chuck Kelton.
Chuck Kelton has worked closely with major American photographers such as Lillian Bassman, Robert Capa, Larry Clark, Jessica Lange, Saul Leiter, Helen Levitt, Danny Lyon, Mary Ellen Mark, Lou Stettner… Kelton Labs, which he founded in 1988, specializes in exhibition and portfolio gelatin silver prints. His work has been featured in numerous exhibitions and publications and is in the collection of the Bibliothèque Nationale de France.
Héloïse Conésa, curator of contemporary photography collection at the Bibliothèque nationale de France contributed to the project and wrote the presentation text supporting the exhibition.
This exhibition is presented in partnership with the city hall of Paris 1st district and the Cultural Association of the 1st district.
It is financed through the generous donations of corporate and private sponsors as well as an ongoing crowdfunding campaign. If you would like to support this exhibition please contact Nicolas Auvray.
---

FJC Fiscal Sponsorship Program: Make a US tax deductible donation to support the public photographic exhibition!
I am very proud to announce that the FJC, a Foundation of Philantropic Funds in the USA has selected the exhibition "Attraction Nocturnes" to provide its sponsorship, as a cultural event for the benefit of the public. FJC is a foundation and 501(c)(3) public charity which misison is to link cultural and charitable projects and donors.
The
Fiscal Sponsorship Program
(FSP) allows FJC to serve as the U.S. fiscal sponsor for charitable projects. The FSP allows FJC to accept tax-deductible donations on behalf of program participants.
The "Attractions Nocturnes" still needs funding to close the budget. The actual cpsts of the show are 28,000 USD. At the moment I am personaly guaranteeing the budget with personnal funds.
If you wish to contribute to the project and make a donation to support its production, it would tremendously help the developement of such cultural project and further diffusion of the show.
The sponsorship from the FJC allows American companies and individuals to make tax deductibe donations to support the exhibition. Donations made to the FJC dedicated to "Attractions Nocturnes" are used by the FJC to pay the invoices of the "Attractions Nocturnes" show production – no personnal benefit here. Better than crowdfunding as donations above 250$ will receive a receipt for tax deduction! Teh FJC also audits the account and requires detailed reporting the the project goals and achievements and financials.
For more information or to make a donation please visit FJC :
http://www.fjc.org/
or http://www.fjc.org/fiscal-sponsorship-program
520 Eighth Ave., 20th Floor, New York, NY 10018 Tel. 212-714-0001 Toll Free 888-GIVE FJC Fax 212-714-0303 Email fjc@fjc.org
As a participant in the Fiscal Sponsorship Program administered by FJC, all contributions made to the Nicolas Auvray Photography account maintained at FJC are fully deductible to the extent allowed by the Internal Revenue Service, as FJC is a registered 501(c)3. Donors will receive a tax substantiation letter for their contributions in excess of $250 or more in the form of checks, wire transfers, and appreciated securities directly from FJC.
Checks are to be made payable to FJC. The name of the account, "Nicolas Auvray Photography", must be referenced in either the memo line of the check or the document accompanying the contribution. Please note, that checks that do not clearly list FJC in the payee line may be returned.
FJC accepts credit card donations through the auspices of WePay but with an administration fee of 9% + $0.30 Processing Fee by WePay based on Donation Amount. Registration with WePay is not Required. Donations made through WePay are tax deductible as allowed by law. Donors will receive a confirmation email after they complete their transaction, which can be used for tax purposes. FJC will credit your account for the balance received after processing fees.
Wire transfer (easier and less fees): please see instruction by dowloading attached file. please specify the anme of the account Nicolas Auvray photography for allocation of the fund to the exhibition, and provide your detailed mailing adress to me and to the FJC so we send you the tax receipt.
---
---
LOST AND FOUND by Héloïse Conésa Curator, Contemporary Photography, Bibliothèque nationale de France (BnF)
There is an unsettling quality in the photographs of Nicolas Auvray : their apparent familiarity is rendered strange by the palpable phantasmagoric element that provokes in the viewer a sense of mystery, the sort of feeling that belongs properly to nightfall and the imaginative state of being lost in the night. Night: not a "time of day" but a radically strange space within which the subdued radiance of a passerby or the naked glare of a streetlight might turn into our first points of reference. The deep velvet black of the prints establishes the backdrop for a subtle counterpoint of light and dark.
Frontal shots, vanishing perspective, and simple architectural volumes are Auvray's signal devices. Circles, semicircles, rectangles form the geometric pattern that we often see superimposed on twilight spaces. Highly structured within the confines of the frame, these compositions appear starkly formal when coupled with high contrast; their rigor is subdued and downplayed when paired with a full gray scale. In the context of carefully established balances, Auvray's way of adducing instability – be it in the form of subtle asymmetries, surprising tonal shifts, or decentering – is a potent reminder of fragility and vulnerability of things and beings of the real world. In one of the photographs, the visual rhythm of a façade, whose bright walls are punctuated by deeply shaded metal grids, is interrupted by a door so brightly lit as to render illegible the space it leads into.
Transitional spaces and desolate zones – doors, stairways, bridges, and tunnels – bring us face-to-face with a symbolic dimension that invites us on a course of nocturnal wandering or a temporary escape into a world that is affecting, perplexing, mesmerizing, even menacing. This is not the sphere of the picturesque; the photographer's pursuit of an ambience entailed by transitions and waiting times pulls us away from ordinary visual awareness and towards a state akin to a rite of passage. Here, public gardens appear as gentle havens and twisted trees signal the way to Eden for the lonesome urban inhabitants, bringing tenderness and unexpected solace into the familiar experience of solitude.
The misty surroundings that swallow the photographer and his subjects become a medium of sympathy between the two sides. Encountered in states of concentration or distractedness, introspection or exuberance, these subjects are photographed from a distance and through a dense atmosphere signaling a fundamental divide between the observer and the observed, even though we find both of them meandering down the same nocturnal maze in search of an exit – or an entry. The narrative aspect of the photographs – their sequencing and the resulting sense of phrasing – indicates the photographer's consciousness of the narrative schema: in one photograph, Auvray takes his shot from beneath an arcade, the number "1" inscribed enigmatically on a pillar in plain view, a shred of white paper visible on the ground, all conveying an existentialist consciousness of solitude. And yet, this night is far from an undivided retreat of the imagination. We see it inhabited by others, whose startling innate uniqueness appears to part the enveloping darkness: a young woman wandering in a park, an odalisque disguised as a passerby, a group of friends, a family making their way through a tunnel. Human encounters dispel the night's opacity and break the photographic moment out of time's ordinary flow. A contemplative figure awaits a late bus; light gaping under a bridge; confetti raining down and forming a shining constellation on the asphalt: these bring the wakefulness of day into the night.